2022 Toyota Tundra near Claremont in Ontario CA

The All-New 2022 Tundra
The next generation is here. Uncompromising power. Terrain-tackling capability. Advanced towing technologies. The all-new Tundra is a force to be reckoned with.
Coming soon to John Elway's Crown Toyota in Ontario, CA near Claremont and Riverside.
Born From Invincible
Our daring and dependable DNA has been passed down for generations. It's grown in strength, explored every continent, and conquered impossible obstacles. Now it's time for the latest evolution of our fearless legacy. Introducing the all-new 2022 Tundra. Our most powerful, most capable, and most advanced body-on-frame truck ever. Arriving around December 2021.
First thing's first, the 2022 Toyota Tundra redesign is set to bring a new third-generation for the truck. With the second generation introduced in 2007 and running up to today, this brings a huge change to the table. That starts with the exterior, as you'll first be greeted by a massive new modern grille. Subtle details like a textured bumper ledge with "Tundra" embossed in and three grille-integrated lightbars set the TRD Pro model apart, while a set of three amber lights atop said grille suggest an increase to over 80 inches of vehicle width. Meanwhile, sharp and sleek LED lights round off the front end with a properly aggressive style.
Aside from the front, you'll find similar modern sleekness continues throughout the body and bed. New wheel designs join the party, too, with exclusive TRD Pro designs that look like they're ready for some proper off-road fun. From revised fender flares to aggressive air ducts, the 2022 Toyota Tundra redesign brings some distinctly awesome new styles for this new generation.
More Details at Toyota Newsroom: https://pressroom.toyota.com/absolute-powerhouse-next-generation-2022-toyota-tundra/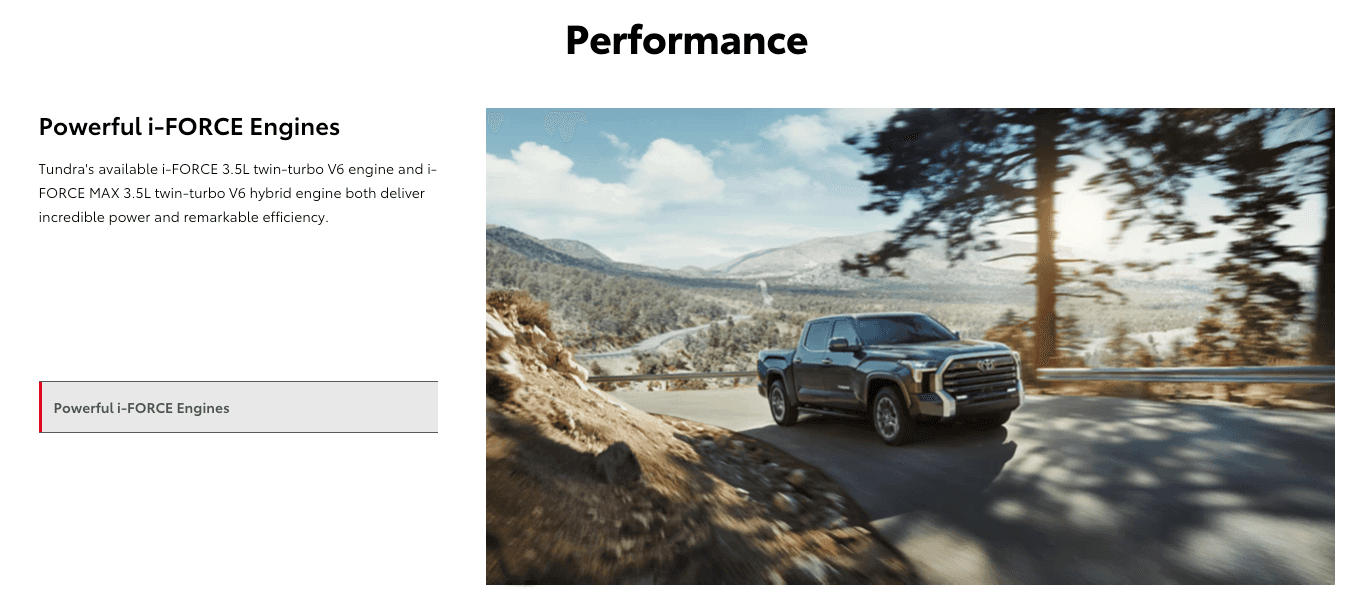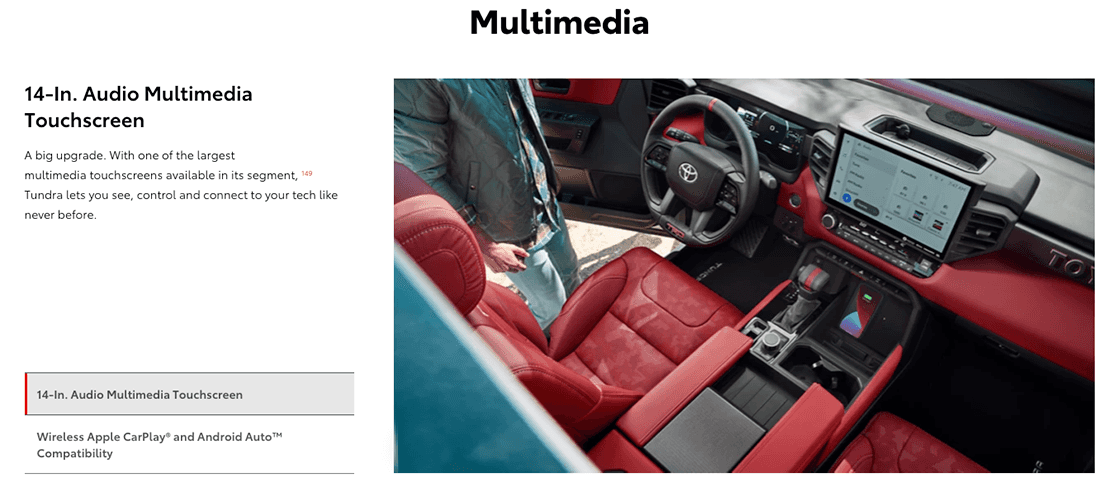 Frequently Asked Questions:
How much will the 2022 Tundra cost?
At the time of our writing this, an official price for the 2022 Toyota Tundra has not yet been announced. That said, as the third generation of the truck, this new Tundra should parallel the outgoing model's price points. Specifically, we think the entry-level trim may be priced at around $35,000 MSRP, while the TRD Pro and other higher-end trims may start at around $50,000 MSRP to $55,000 MSRP.
Will the 2022 Tundra have a V-8?
We don't know with full certainty whether the venerable 5.7-liter V-8 current Tundra models make great use of will carry over for the 2022 Tundra. Some say it may. Some say it may not. Official word has not been given yet. That said, the iForce MAX V-6 will be used in the Tundra, and in its current use powering the 2022 Land Cruiser, it uses a twin-turbo setup making 409 horsepower and 479 lb-ft of torque — more than the current V-8 makes.
What engine will the 2022 Toyota Tundra have?
A full range of engine choices and their specific details have not yet been officially released. What has been officially announced for the 2022 Tundra is the use of an iForce MAX 3.5-liter V-6 engine. Further details remain to be seen, but the iForce MAX twin-turbocharged V-6 powers the 2022 Land Cruiser with an output of 409 horsepower and 479 lb-ft of torque. The current 5.7 liter may or may not still be used for the 2022 Tundra.