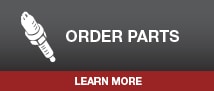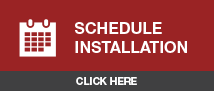 Your brakes are one of the most important parts of your car so why take chances on re-built or inferior brake products? Genuine Toyota brake components are designed specifically for your car and built to the same high standards as your original parts. From brake pads to calipers, rotors, drums and shoes, Genuine Toyota brake components help provide safety and durability.  Schedule a Toyota Brake Inspection, Service or Repair at John Elway's Crown Toyota to keep your vehicle safe.
Look After Your Brakes with Our Brake Service and Repair in Ontario, CA
Many moving parts make your Toyota go, but brakes are one part you rely on more than most others. When thinking of performance and safety, engines and airbags may be what you think about first, but brakes also play a role in both areas. Well, our Toyota service center serving Riverside and beyond excels in brake repair and service. Whether it's just the brake pads or another brake component that needs work, our team can get them back in tip-top shape. Read about our brake service and repairs below!
Why Brake Service is so Important
As we mentioned above, faulty brakes hinder both performance and the safety of your Toyota. When your brakes aren't working right, you'll take longer to come to a stop, which can lead to collisions with other cars, especially if you're in Glendora traffic. There are also several warning signs of worn-down brake pads or faulty brake components.
How to Know Your Brake Pads Need Replacing
Squealing or other odd noises when applying brake pressure
Vibrations from the steering wheel when braking
Your car pulls to one side when applying brakes
You can see them for yourself, and they should be wider than 1/4 inch
Visit Our Toyota Service Center for Brake Repair Near West Covina
We can help get your brakes working as they should. Our team will inspect your brake pads and use genuine Toyota parts if they need replacing. If there are other problems with the drums or calipers, we'll use genuine Toyota parts for those too! Our team of trained Toyota technicians quickly finds out what's wrong with your brakes so that we can fix them up for you. You should also be sure to check out our auto service specials if you think it may be time for a brake pad replacement near Corona!