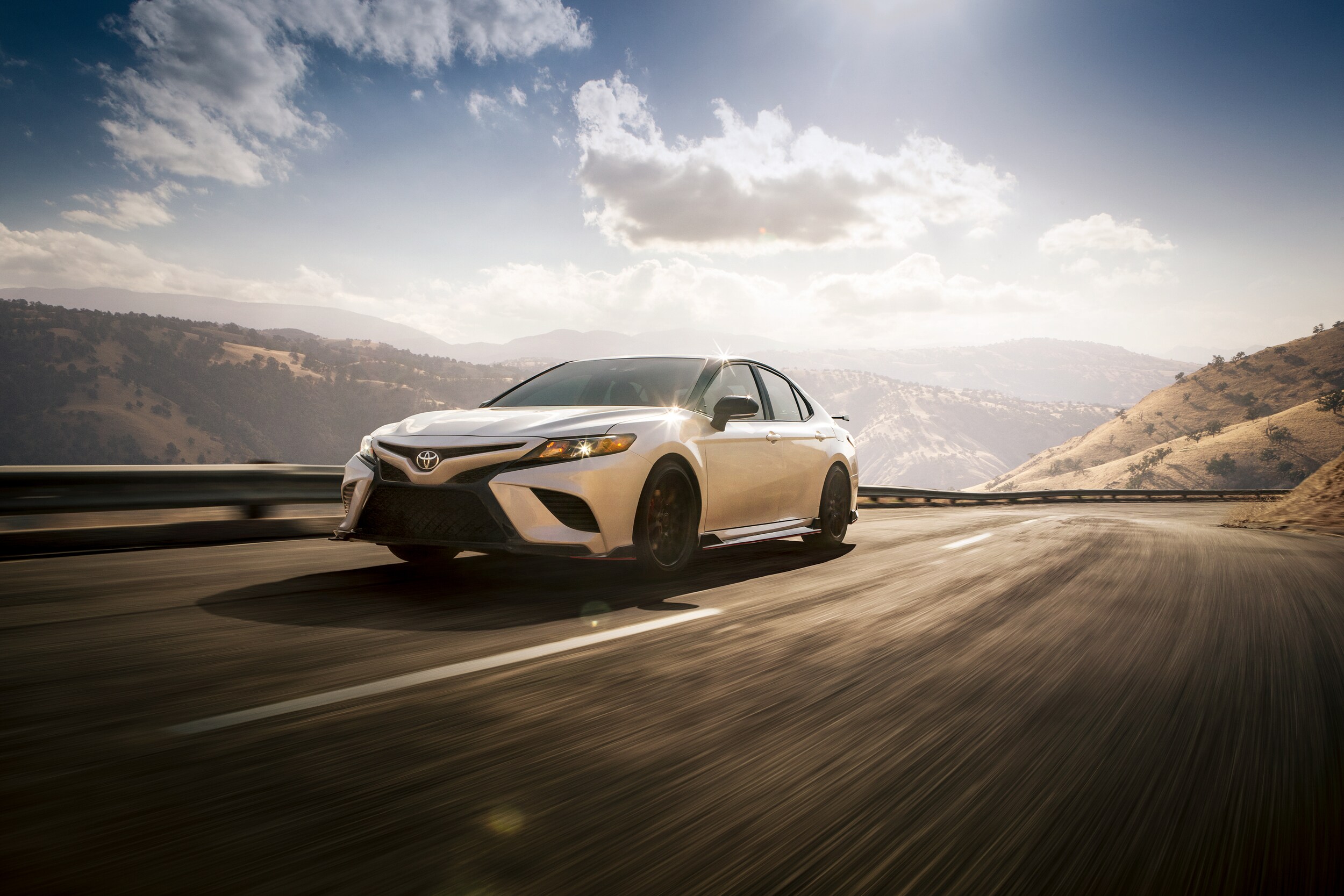 ?Searching for value from your next vehicle purchase? Well, the mid-size sedan class is one sure to provide it, and leasing is the more affordable financing option, which makes a new Toyota Camry lease the perfect combo for Riverside car shoppers craving tremendous value! There are many new Camry leases at our Toyota dealership serving Riverside, and we highlight below what drivers love about their Toyota Camry models and the leasing option, so check it out!
What Can Riverside Drivers Enjoy in a Toyota Camry Lease?
We'll start with the benefits of leasing, as we know many have questions about this form of car financing. A new Camry lease gets you a wonderful mid-size sedan at monthly payments lower than you'd expect if you chose to buy one outright, so your affordable sedan becomes even more so. On top of that, you're not tied down with a lease term as you can switch to a new Camry or another model that better matches your needs once the term is up.
So, what are the reasons for leasing a new Camry? The Toyota Camry has long been one of the most popular models in America and around Riverside, and the new Camry continues that with some of its best features, like Toyota Safety Sense and Apple CarPlay, coming standard. We also know that style is important to many, and whether you want to impress onlookers or passengers, the Toyota Camry lets you do so while remaining a functional and sensible mid-size sedan. Plus, with engines ranging from a Camry hybrid to a V6 engine, you get the efficiency or performance you crave for your rides!
We have a variety of new Toyota Camry offers near Riverside, CA, so if you're in the area and looking for a lease on the long-running standard of the mid-size sedan class, stop by our showroom to see these models and discuss your options with our friendly, knowledgeable team!