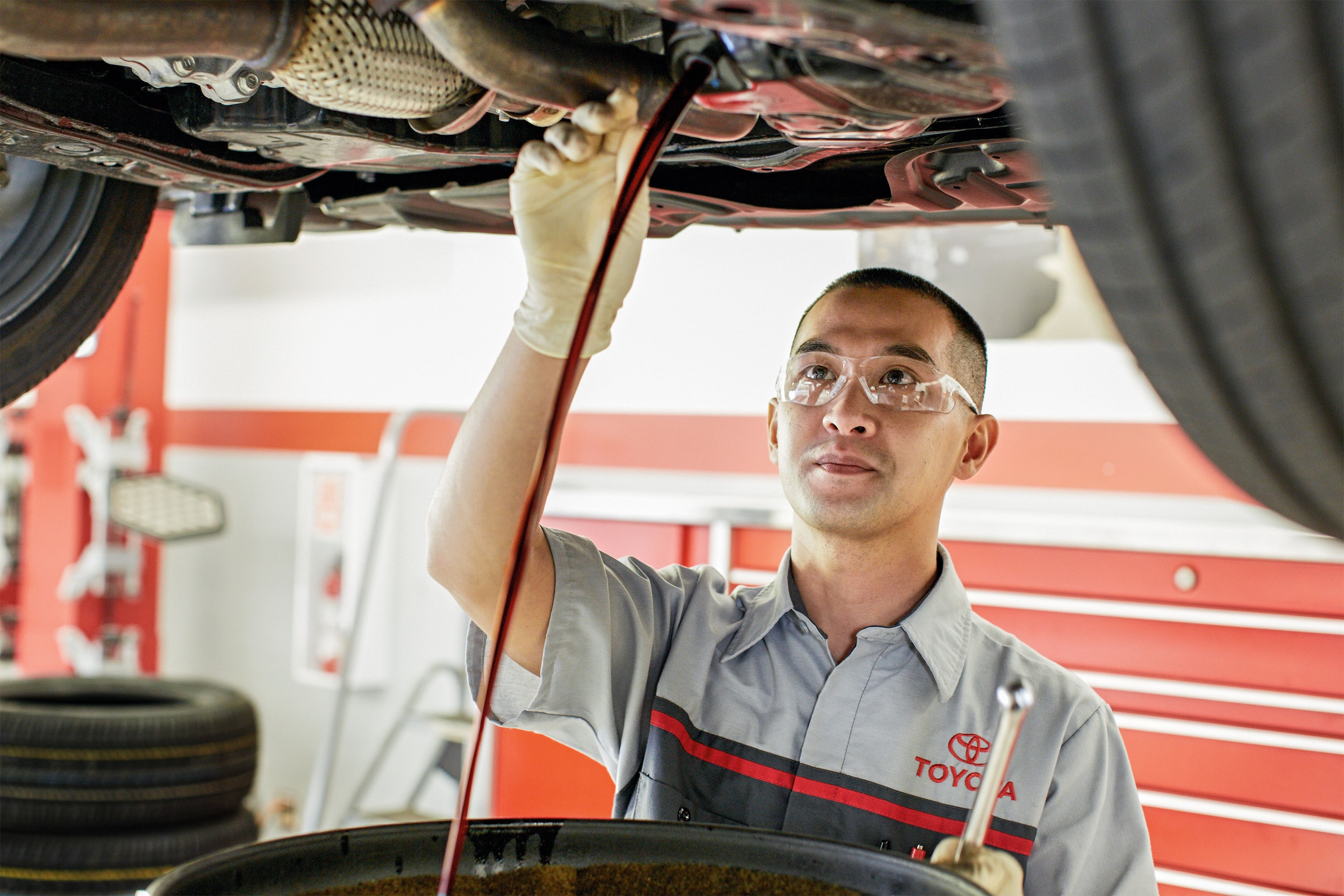 ​There are numerous benefits that come with buying a new Toyota model from John Elway's Crown Toyota in Ontario, and many of those are ones you'll enjoy long after you've signed the papers. Along with the peace of mind that systems like Toyota Safety Sense provide, you can feel protected in emergencies with the ToyotaCare protection package, which comes free-of-charge with every new Toyota on our car lot. There are many benefits to this package as well as options for drivers, so if you want to learn about ToyotaCare details, we've highlighted all you get with this maintenance program below!
What Are the ToyotaCare Benefits?
To start, having a no-charge maintenance plan is useful for many of those that often forget about vital car services, such as oil and filter changes and tire rotations. With timely reminders, you can be sure to schedule all the Toyota service appointments your RAV4 or Camry needs, and our Toyota-trained technicians will be the ones handling them, so you know the work will be speedy yet effective! This aspect of ToyotaCare lasts for two years or 25,000 miles, whichever comes first.
On top of covering your Toyota's scheduled factory maintenance, ToyotaCare includes 24-hour roadside assistance for the first two years of ownership. Have a flat tire? Run out of gas? Lock your keys in the car? ToyotaCare will help you fix such problems and so much more, like if you leave your lights on and the battery dies. It even covers towing and winching costs if you get into an accident, and you can call any time of day!
Want Even More? Upgrade to ToyotaCare Plus!
ToyotaCare is free and standard on every new Toyota you buy at our dealership, but if you want to continue that coverage after the two years, it's easy to tack on more with the ToyotaCare Plus programs, which range from 3 years/35,000 miles to 5 years/75,000 miles! The benefits are similar to the basic ToyotaCare maintenance plan; they just last longer. You can use your new Toyota Highlander for five years and have every oil change and inspection covered as well as have 24-hour roadside assistance throughout it all!
If you have questions about ToyotaCare or the other benefits of car shopping with us, feel free to give us a call!