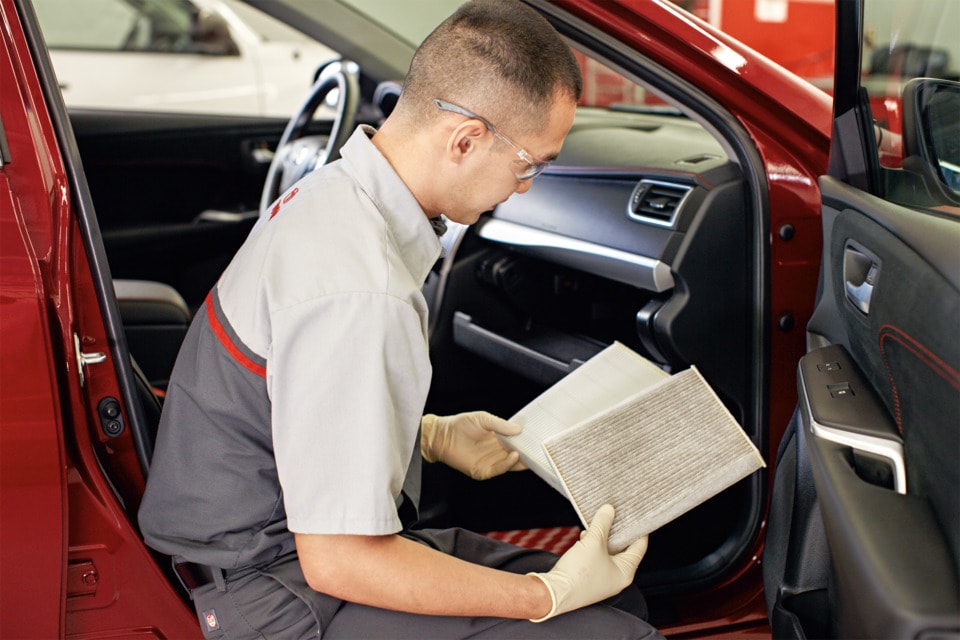 ​
You might not have ever thought about your cabin air filter before, and you're not alone! With so many things to worry about when it comes to vehicle maintenance and repairs, cabin air filters end up low on your list of priorities. We're here to make sure you know how important it is for your health, and your vehicles, to routinely replace your cabin air filter.
Why Change Your Cabin Air Filter?
The main job of your cabin air filter is to prevent harmful pollutants, allergens, mold spores, and dust from getting into the cabin. Having clean air inside your cabin is not only necessary for a healthy life, but also can help minimize the amount of allergens that sit in your car. Just like with any filter, your cabin air filter on your Toyota Tacoma, Corolla, 4Runner or any other Toyota car, truck, or SUV, needs to be changed to prevent damage to your vehicle. If your filter gets clogged with dust, pollen, allergens, and other particles, it can block air flow, making your HVAC motor work harder to push air to the cabin. This excess effort can wear out the motor faster, causing a costly repair.
To order your cabin air filter kit, simply visit our online parts center, give us a call, or come see us in person at our Ontario, CA dealership! No matter if you want to install it yourself, or have one of our expert technicians do it, we can get you back to your daily life with minimal interruption.