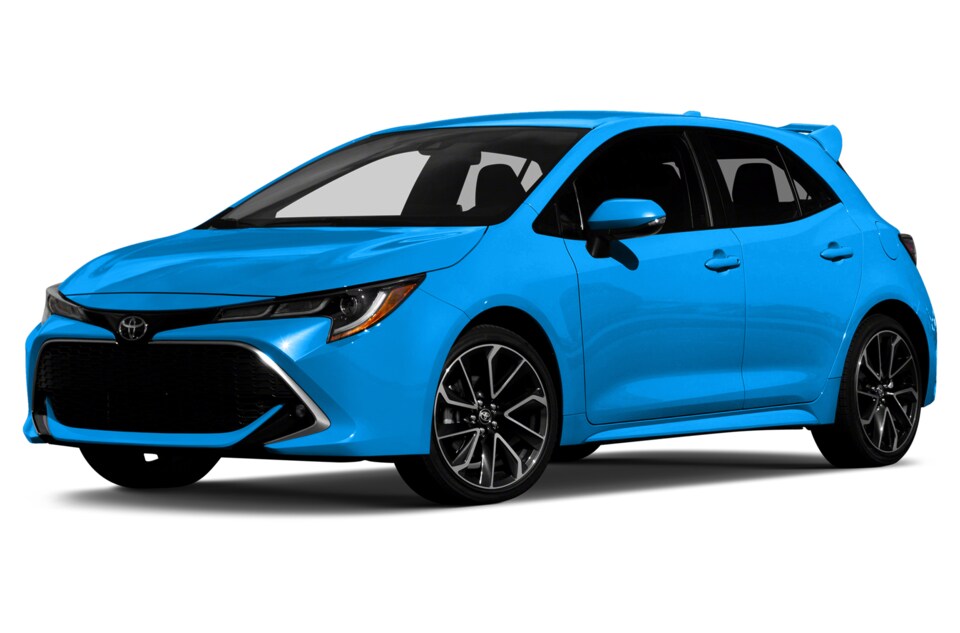 ​
If you're looking for an exciting new hatchback for your life in California, then the 2019 Corolla Hatchback should be on your shortlist. There are so many options available for your next hatchback, and the new Corolla Hatchback offers a well-rounded option that offers an enjoyable performance as well as a stylish and comfortable interior.
Upgraded Engine
For 2019, the Corolla Hatchback replaces the 2018 Corolla iM, building on the engine but adding the performance you want. The new 2.0-liter four-cylinder engine offers 168-horsepower and 151 lb-ft of torque. That's a significant increase over the previous engine, so you'll enjoy a sportier performance for the roads of Ontario. Another new upgrade for 2019 is the continuously variable transmission. Changes for the new transmission include a fixed first gear, so you can enjoy spirited power right from a stop, but still enjoy the efficiency of a continuously variable transmission.
Stylish and Comfortable
You might expect the inside of your 2019 Corolla Hatchback to be underwhelming, but when you sit inside you'll love how attractive it is. Upholstered dash and door panels offer an attractive feel, and the padded armrests in the center and on the door ensure that everything you touch is soft, with a high-quality feel. You'll feel more like you're driving a luxury car, without having to pay the high price for it.
Ready to experience the new Corolla Hatchback for yourself? Come see us at John Elway's Crown Toyota to take one for a test drive! We're sure you'll fall in love with the quality, performance, and of course, the value-packed nature. You and your budget will be happy when you choose the 2019 Toyota Corolla.